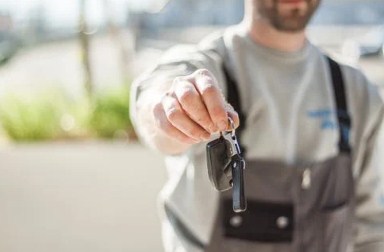 Preparing to rent a car in Singapore can be a lot more complicated than buying a brand new car. With this in mind, it is important to be fully prepared to ensure that everything will go smoothly. 
1. Which car rental company
To get the best deals, it's strongly recommended to book in advance. And this can be possibly done by starting your search on travel-booking sites or directly visiting the websites of Singapore car rental companies.
You'll need to find at least three to 5 companies and compare their initial price quotes and other offers. Remember that car rental prices can vary depending on the demand and supply, promotions, and time of your trip. Doing this will help you determine which company provides the best combination of rates and services.
Generally, most people choose major companies but going with budget car rental companies is also worth considering especially those that do not require any deposit and yet they are able to provide proper insurance, a wide selection of well-maintained vehicles, and 24-hour assistance.
At the end of the day, no matter which company you pick though, be sure that all your transactions are recorded and that your documents are well-secured so that in case a dispute arises in the future, you are prepared and have something to show. 
2. Check Price Factors
As mentioned earlier, car rental prices in Singapore vary widely and these are usually affected by the duration of the rental period, the type of vehicle, pick-up and drop off locations, etc.
Rates also differ and tend to go up during peak seasons. So if you're planning to rent a car during public holidays, long weekends, or festive seasons such as Chinese New Year, do expect to pay for higher-priced vehicles.
Another factor is the type of car you are planning to rent. Will you choose to rent a manual car or an automatic? Renting the latter, however, can cost as much as 50% more than the former.
And if you're planning to drive to Malaysia for a weekend getaway, the car rental company may need you to declare and sign documents as part of the insurance policies. be sure to check with the car rental company on the policies as some vehicles are not allowed for overseas usage.
3. Check Cleanliness and Safety
When renting a car it is necessary to verify with the rental company that the car has been disinfected before taking possession of it. 
Your choice should be able to meet the standards of the industry and must have undergone all the cleaning protocols and measures including vacuuming, wipe-down cleaning, etc. Also, sanitizing key areas like seat surfaces, compartments, dashboards, steering wheel, door handles, and other high-touch areas must have been performed.
Renting a car in Singapore can be a breeze!
With this checklist, getting car rental in Singapore can be a breeze. Imagine yourself driving along with the country's scenic places and tourist spots. Indeed, driving a rental car can be a fascinating way to explore Singapore at your own pace.