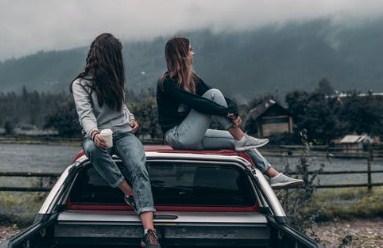 In Singapore, you can easily rent your own car due to the myriad of car renting companies and services available. However, not all service providers in Singapore can be considered budget-friendly. For instance, renting from top-tier international brands can at times cost significantly more than that of local services. 
Determine the Car You Need
Before starting your search, know the purpose of the car you are renting will be used for. This can help you determine the type of car you need and the duration of the rental period, which can also help you find the best car rental deal. For example, if you are intending to drive the car beyond a day, some companies offer special 2-3 day rates rather than just extending the daily rental.
Begin with an Aggregator Site
Start your car rental search with an aggregator site of your choice. This would allow you to view several budget car rental options from different rental companies at once. You can use the filter function available on these sites to narrow down your search and find the cheapest car rental that suits your needs. For instance, some sites let you filter for companies that allow you to drive their rental car to Malaysia (though take note that there is often an additional surcharge involved that comes with this additional service).
Compare Rates on Rental Company Site
Once you get an overview of the various car rental service options available, take a look at the rates on the Singapore car rental before booking anything. There are some cases where special discounts or deals are made available to customers on the official site that is not available anywhere else. For instance, some companies offer special rental packages during festive holiday seasons like Chinese New Year and Christmas.
Consider Lesser-Known Rental Options
While big-name companies may hog all the limelight, smaller local companies– some that you may even have not heard of before, can offer even better and cheaper rental options. Check out car forums in Singapore for suggestions on cheap car rental services. Word-of-mouth recommendations can introduce you to lesser-known companies that give the best deals out there.
Choose the Cheapest Economy Car 
Most economy cars are smaller in size so they can give great gas mileage. Assuming you do not need something bigger for transporting a large family group, book economy, or budget car options. These cars usually cost less than a standard sedan but can function well enough for daily driving in the city. Additionally, you will also save money on gas as these cars cost less to refuel.
Compare Rates (Weekday vs. Weekend, Weekly vs. Monthly)
The duration of time that is cheapest for car rentals can vary depending on the company. Sometimes it is cheaper to rent for only the days you need the car, and sometimes it is cheaper to rent for a week even if you need the car for a few days. Be sure to check all the different rates on the website before booking– you would want to be sure that you will not be charged a fee for returning the car early after all. 
Also, take note that weekend rentals tend to be cheaper than weekday rentals as frequent business travelers tend to rent cars over the weekdays. This is why, if traveling, consider shifting your schedule to cover a weekend where you can rent the car for the cheapest rate.